Long Island Tooth Whitening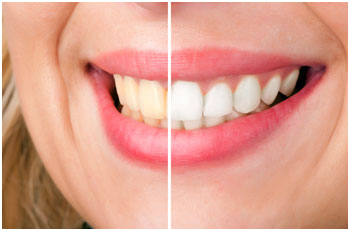 Cosmetic Dentistry For tooth whitening on Long Island, look no further than the convenience of the one hour teeth whitening services performed at Paternina Dental. We'll make your smile whiter, brighter and beautiful in no time. Just sit back and relax we'll do it all for you.
Long Island dentist, Dr Paternina will first examine your teeth and gums to ensure that they're healthy and able to receive the whitening procedure. Then, while you relax, listen to music, or even nap, our pH balanced prescription tooth whitening gel and a powerful but harmless light treatment work to whiten your teeth to their optimal brightness.
We know that you have heard about a few options like a tooth whitening toothpaste or tray system, but most options are not as fast, easy, convenient and effective than our one hour procedure. We will gives you a faster, more convenient experience and a better lightening result than other options.

You can feel confident in your decision to have Dr. Paternina whiten your teeth. Clinical testing has proven that the procedure is safe. Our one hour procedure will cause no structural change in teeth; no adverse impacts on fillings or dental work and no softening of tooth enamel. The tooth whitening treatment is safe and effective with lasting results.
How do we do it all for you?
A before the procedure digital photograph is taken and the shade of your teeth is recorded.
Your gums and mouth soft tissues are protected and moisturized to prepare for the tooth whitening treatment.
Our pH balanced prescription gel is professionally applied over the upper and lower anterior teeth and activated by the light source.
After three 10 minute applications, your teeth whitening is completed and your "After" procedure digital photograph is taken and the new shade of your teeth is recorded.
And that is all it takes, it is simply the greatest way to whiter teeth and a healthier looking smile.
Providing tooth whitening on Long Island since 1999 through our Central Nassau County location in Mineola, we are a short ride from New Hyde Park, Westbury, Garden City, Manhasset, Hicksville, Jericho, Roslyn, Floral Park, Syosset, Williston Park, and Levittown. Combine that with our one hour service and whiter teeth is little more than a phone call away. To schedule an appointment, call today at (516) 742-5100 or contact us with any questions you may have.
New Patient Special:
Dr. Marc E. Paternina would like to welcome you to the Paternina Dental Center! Save 15% on all tooth whitening services.
Did you know?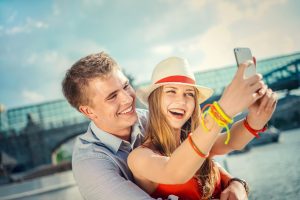 With Snap-On Dentures, you don't have to worry about your denture moving around or falling out at the wrong time, hassling with adhesives and glues!
---
Paternina Dental Center provides Cosmetic Dental and Orthodontic Services in the following areas of Queens and Long Island: Whitestone, Little Neck, Great Neck, Fresh Meadows, Douglaston, Bayside, Floral Park, New Hyde Park, Manhasset Hills, North Hills, Manhasset, Mineola, Garden City, Stewart Manor, Franklyn Square, Carle Place, Westbury, Roslyn, Jericho, Hicksville, Port Washington and surrounding areas.